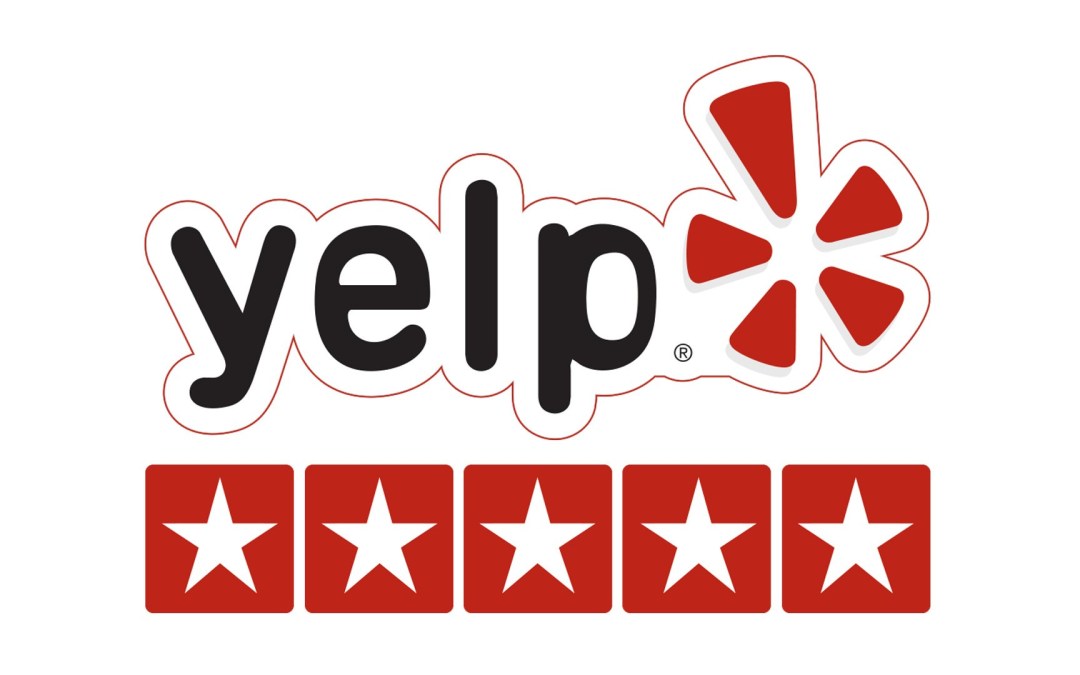 Feel free to read and be inspired with all the positive feedback our clients provided for The Bonal Team family.

I highly recommend The Bonal Real Estate team if you're looking to buy or sell a home. Tracy is fun, energetic, and extremely passionate about her work. She will take care of you!" -Judy R.-
"My partner and I were new to the home buying business when we met Tracy at an open house. From the beginning, we could tell that Tracy was knowledgeable. She expressed interest in teaching us the process of buying our first home; we went from having absolutely NO idea what we were doing, to owning a home in the neighborhood we wanted and within our price range. Through it all Tracy and Lauren were on top of our busy schedules, showing us homes, sending us documents to sign electronically, staying in touch via text, phone, and email--service incredibly tailored to our level of understanding.
"Tracy found my property that had been on the market for half a year and offered to sell it for me! There were so many issues with the property including squatters, people breaking in, neighborhood blight that I didn't believe it could be sold for OVER DOUBLE THE PRICE investors were offering. I still can't believe it. I would use her again." -Akunna O.-
"I highly recommend the Bonal Team if you are looking to buy or sell your home. I was recently looking to purchase a home and Tracy and Lauren were very helpful throughout the entire process. They are very knowledgeable and detailed in explaining every step of the process. Tracy and Lauren are very responsive and when it came to dealing with the home inspections and was very knowledgeable and truly helped me get everything taken care of prior to closing. I will definitely work with Tracy and Lauren when we buy our next house in the Bay Area and I would highly recommend them to friends and family." -Eric P.-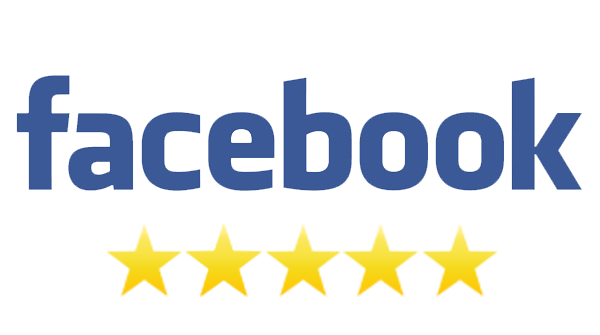 1. "Tracy was absolutely a pleasure to work with. She helped us buy our first home, and it couldn't have been a smoother process. She was so knowledgeable, and kept us informed with great communication. She was ALWAYS so pleasant to talk with and answer all of our questions. I would HIGHLY recommend Tracy!" -Erin Aguilar-
2. "Sitting in our new home writing this review just puts a huge smile on my face. Lauren is amazing! She worked on finding the right home for our family as if she was a part of our family. She took the time to show us her favorite areas close to the Bay Area where I work. She gave us a break down of the local schools, nearby Starbucks, Costco's, Restaurants, Libraries and a lot of good information about future developments near our new home. She was very thorough and detail oriented, providing me with information that I didn't even think of asking about. I had no idea a shopping mall was building built and BART was being extended just miles from our house until she told me, it made us feel good knowing the property would be worth more then what it was listed at and knowing she took the time to do the research. She was able to get us the house $30K under our budget and in the area we only dreamed of living in. I tried working with other real estate agents before finding the Bonal's, and I'm so glad that I did find them because other real estate agents were just trying to sell me a house, not really carrying which one... but Lauren was great, she was all about finding us a home and making sure it was a home meant for us for the long term. THANKS TO THE BONAL TEAM WE HAVE OUR HOME STEAD. I highly recommend Lauren to anyone on the cusp of wanting to get a home or wanting to know more about real estate in general. Can't say enough more great things." -Suzi Salazar-
3. "I got lucky to found Tracy at the open house in Hayward her and her team helped me to find the right place they are very professional I will recommend the Bonal Team Century 21." -Fidel Galvan-
4. "We TOTALLY lucked out the day we found Tracy at an open house when we still needed an agent! I highly recommend Tracy and Lauren for their outstanding professionalism, helpful advice, wealth of knowledge, and trustworthiness. We're grateful to have had the Bonal Team guide us through the challenging process of buying our first home. I hope to work with them again." -Judith Rodriguez-
5. "Tracy and Lauren were a pleasure to work with. I recommend them to anyone looking to purchase or sell their property. I look forward to working with them again in the future." -Eric Pascual-
6. Five Star Review (no verbatim) -Julie Sumiki-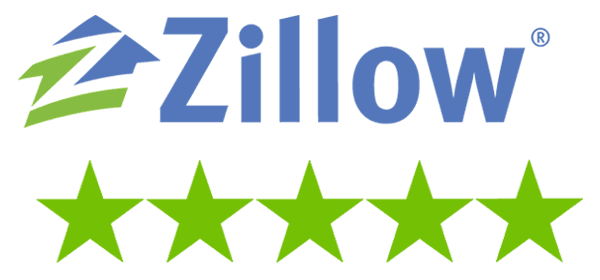 1. "I highly recommend Tracy for your selling or buying experience, Tracy found the houses I liked and we went shopping. I am very pleased with their services." -Max Miranda-
2. "Working with Tracy on buying our first home was a GREAT experience! She helped us feel comfortable and confident through the entire process. She answered all of our questions, and was always pleasant and friendly. She always responded quickly and kept us informed with great communication. We are so lucky to be able to have such a great experience with Tracy and will be recommending her to everyone we know!" -Erin Nice-
3. "Tracy Bonal, is an awesome amazing real estate agent. She helped me through all the process guided me with the proper format for keeping the property ready for viewing the amount of time it took to actually get a bid was a very short time two weeks one week to show it on the second week the bids came in she's an excellent real estate agent and a classy woman. The too tight team agents that helped me, Rene Mendieta and Tracy Bonal was worth the amount of money that was paid to them for their services thank you very much." -Mickraton-
4. "We bought our house with Tracy. We were purchasing a house at a very hot location at a very hot season. Adding to that, another hard part is that we live out of state, 2500 miles away. So we had to browse a lot of houses and ask a friend to check some of them out. We submitted a lot of offers to evaluate the market. Tracy was very patient in the process and helped communicate with the seller agents, submit the offers, and gave us feedbacks. Eventually, when we were quite familiar with our competitors, we gave a very strong offer with no contingencies following her advice. That is how we got our offer accepted. After that, everything went fairly easy. Tracy arranged everything for us. Before and after we moved in, she also helped us lot about the house. Yes, I highly recommend her." -Zuser- (Bought a Single Family home in San Ramon, CA)
5. "When I first met Tracy Bonal, I was very impressed with her professional and courteous towards my needs to sell my home. I told her the price that I expected for my property and she discussed the specks of my neighborhood. Even though there were several hic-ups regarding the sale of my property, she was able to get my home sold in a timely manner.
Since then, I have purchased another property through Tracy. She helped me find a property in an area that I wanted to live in and it was within my price range. I am very impressed!
I am extremely happy with Tracy's knowledge and expertise. I would highly recommend Tracy to anyone who wants an experienced professional realtor who has the seller's and buyer's interest at heart." -Zuser- (Bought and sold a Townhouse home in Downtown, San Leandro, CA)
6. "AM A SINGLE MOM WHO WAS LOOKING TO OWN A HOME. I HAD A VERY LOW CREDIT AND WORK FULL TIME. ALSO, I HAD NO TIME TO LOOK FOR HOMES. I TRY TWO REALTOR BUT TO NO AVIAL. THEN I REMEMBERED A LADY [TRACY] AT MY CHURCH WHO HAD MENTIONED ABOUT HOMES. I CALLED TRACY AND SHE RESPONDED RIGHT AWAY. LONG STORY SHORT, THE BONAL TEAM ASSISTED GREATLY IN GETING ME THE BEST DEAL ON MY DREAM HOME. I STRONGLY RECOMMEND THE BONAL TEAM FOR YOUR DREAM HOME PURCHASE. THEY FIXED MY CREDIT, SHOP FOR HOMES AND GOT ME A GREAT LOAN." -Zmenkefor-
7. "I just sold a Condo in the Bay Area and got top dollar with the help and guidance of Tracy. I want to thank her and her team of associates and vendors that were able to solve every problem that appeared in the process of selling a condo. I was happy to pick a team that knows what a buyer wants to see in order to get that sweet offer that will close. Thanks again for all the work put towards my transaction. You have my business for all my Bay Area real estate needs." -Zuser- (Sold a Condo home in Upper B Street, Hayward, CA.)
8. "My husband I where looking to purchase our first home. We met with Tracy & Lauren Bonal, the dynamic duo. They met with us and explained the process from beginning to end answering all of our questions. The agents Tracy and Lauren where very helpful and available during the whole experience which is what you want from a realtor. Finding your home is stressful however I must say they made it seamless & stress free. When you talk about providing exceptional, efficient, honest service Tracy and Lauren must be your realtor's!!! We are ecstatic to bring in the New Year in our Home. Thank you to Tracy and Lauren!!" -Christina Houston-
9. "Tracy Bonal, has been very professional during the sale of my property, explained in detail the whole process making easier for me to understand, especially now that there are many policies to follow. Also pictures and videos were beautiful." -DianaB-
10. "Tracy did an excellent job getting a rental home for me and my family, in the exact neighborhood we wanted. Without her help, it would have been extremely difficult for us to secure a rental. She was great to work with too! I would highly recommend her!" -Dllallen-
11. "Tracy approaches her job with professionalism and enthusiasm. She is very knowledgeable and listened very carefully to our needs. Her patient approach, in working with both the buyer and seller made the process very smooth. I would highly recommend her to anyone." -Harris Deborah-
12. "My husband and I highly recommend Tracy to help you buy a house. For us was the first time homebuyers and she helped us a lot in the process. So if you are thinking of buying a house call her to help you in the process, Rene Morales and Zoila Cabrera highly recommend it. She is the best, Ella Es la mejor en estemercado !!" -Zoila-
13. "I highly recommend Tracy Bonal. As "first time" home buyers, she provided us with excellent service and support. She was professional, informative, and patiently answered all our questions. Tracy was on top of the transactions without delay and made the whole process seem much less daunting. We sincerely felt fortunate to have her as our agent." -User0147308-
14. "If you are an investor and looking for an agent to work with, Tracy Bonal is the perfect "Investor's Agent". She is patient, knowledgeable and hard working. She definitely listens to what her clients want and need, and always offers the perfect expert advice. Tracy is proficient in the areas of REO/Bank Owned properties, Short sales, residential sales and distressed properties. Tracy does not mind going the extra mile, as she maintains her professionalism and integrity. I have been working (almost every day) with Tracy since 2011 and she still continues to impress me with her craft. Thank you Tracy." -User7506574-
15. "We were looking to purchase an investment property and had little knowledge of how the home buying process had changed since we purchased our own home many, many years ago. Tracy helped us understand the process and explained everything we would need to know. She is very knowledgeable about the Castro Valley area and found many properties for us to look at within our budget. It took us over a year, on & off, to find just the right property and she was with us every step of the way. She was always available to answer our questions throughout the whole process (we had a lot). I would highly recommend Tracy to everyone. It was easy to work with her - if you are looking to buy or sell a home, give her a call!" -User86032698-



"Hello, I was referred to Tracy through a relitive while working with an agent. After meeting with Tracy she had a outgoing and down to earth personality which made my home hunting experience a little more at ease. I explained what I wanted and sent her a few homes I was interested in seeing. I picked a cute Victorian home the first day out, after inspections and all conditions have been met I got a call to sign my docks and Tracy helped me out with picking up the keys for me in Stockton Ca. I was able to leave work in San Jose stop by her office pick up the keys and continue to my rental for my last 2 nights. OMG I move the following Saturday morning, it has been a wonderful experience ~ Max Miranda, Stockton CA" -Max Miranda-